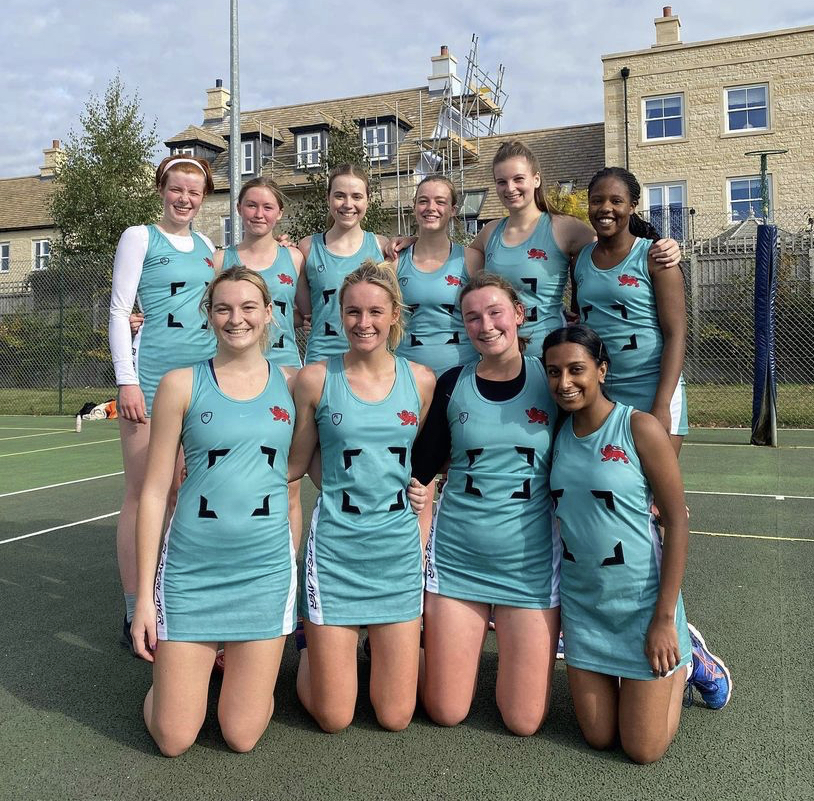 On Saturday 16th October, the first ever match of the newly formed Wrens squad took place with a terrific win. The team, having never trained together arrived extremely early for the coach ride to Peterborough. While spirits were high, the sun was not. However, this quickly changed as they pulled up to the courts, ready to win. With the sun shining, the team quickly did a round of names and, before they knew it, the first of the 5 x 12-minute 5th began.
Getting to know each other on court, the Wrens began with a steady start, gradually building momentum against strong competition and changing position combinations throughout the beginning of the game. At 3/5th time, everything was going smoothly. They were 11 goals up (24-15), the sun was still shining, and the netball dresses were looking great if a little bit sweaty. They maintained this lead through the next 5th and the team prepared for the final play. What they didn't know was that Hereward Harriers had done some serious tactic talks and were prepared to turn the game over.
The final quarter was gripping, the Hereward Harriers began to turn over some of the Wren's centres, the score crept closer and closer. But the Wrens fought back and didn't crack under pressure, winning with a score of 35-34.
Having been the first time this team had played together, the communication and teamwork was excellent and improved throughout the game, setting them up for a strong season ahead.