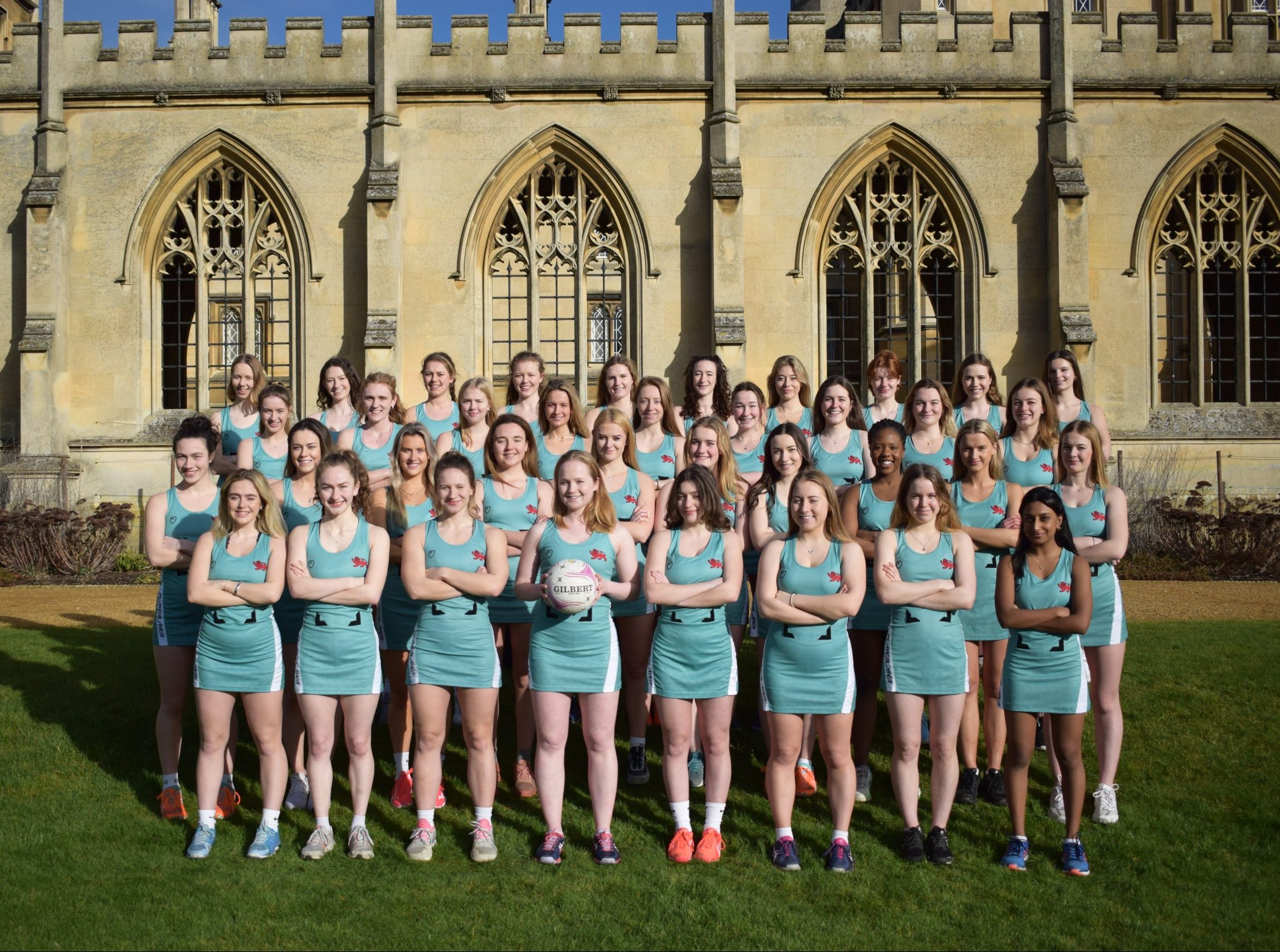 Cambridge University Ladies' Netball Club
Hi, I'm Libby and I'm the Club Captain for the 2022/23 season. CULNC is one of the most popular and successful female sporting clubs in Cambridge. We consist of 4 teams, the Blues, Jays, Swallows and Wrens, each of which train up to 4 times a week. The Blues, Jays and Swallows compete in weekly BUCS matches, and the newly introduced Wrens will play against local teams with the aim of playing in BUCS matches next season. The highlight of our season is the Varsity Match against Oxford in Lent Term and the Club will be training hard this season to secure wins for all teams.
We also run very successful college netball leagues including both mixed and women's teams. There will be an opportunity to sign up for a team through your College.
In addition to the sporting excellence achieved by CULNC, the Club creates an incredibly friendly, welcoming and inclusive atmosphere for all its members. We run fun social events weekly throughout the year and foster strong friendships between teammates.
Libby Bryant – CULNC Club Captain 2022/23
Each year we hold trials for the 4 university teams. Preseason will generally run from 19th September- 3rd October and will be hosted at Cambridge University Sports Centre. The 2 weeks will include netball training sessions and fitness to help everyone get back into the swing of things!
The trial date for new players for 2022 is to be confirmed. If you are interested in trialling for CULNC please register and email Libby (captain@culnc.org) to get hold of the summer training and summer programme as these will help you prepare for trials.
It's been an amazing first ever term for the Cambridge 4th team! We've had some excellent games against local teams and travelled further afield (including a trip to Warwick!). Skilful shooting and excellent defence throughout the court (with some unforgettable flying...
read more
We love our sport and our club. Watch our promo video and listen to our podcast to find out more about CULNC's activities both on and off the court!
The Netball Varsity Match is an annual match held between the University of Cambridge and the University of Oxford. The Varsity Match will have four matches with the traditional Cambridge Blues vs. Oxford Blues match, the Cambridge Jays vs. Oxford Roos 2nds team match, the Cambridge Swallows vs. Oxford Emus 3rds team match and the Cambridge Wrens vs. Oxford Koos 4th team match.
This year the match was held in Oxford in February 2022.
Our sponsors are a very important part of our club. They support us year on year and enable us to compete and train in our sport at the level we do. We are glad to be able to help our sponsors gain access to Cambridge University and our growing club.
As our club grows so does our reach and exposure of our sponsors. We are very excited to be returning on Cambridge radio soon.
If you are interested in sponsoring us or giving any help or support, please contact our Sponsorship and Publicity Officer.