Our sponsors are a very important part of our club. They support us year on year and enable us to compete and train in our sport at the level we do. We are glad to be able to help our sponsors gain access to Cambridge University and our growing club.
As our club grows so does our reach and exposure of our sponsors. We are very excited to be returning on Cambridge radio this October.
If you are interested in sponsoring us or giving any help or support, you can download our packages here or alternatively please contact our Sponsorship and Publicity Officer via the form below.
Access to our growing email list from many colleges and academic fields
Exposure to Cambridge University students via events and social media
Support the Uk's fastest growing women's sport (1.4m UK players)
Able to reach a diverse range of talent from engineering to economics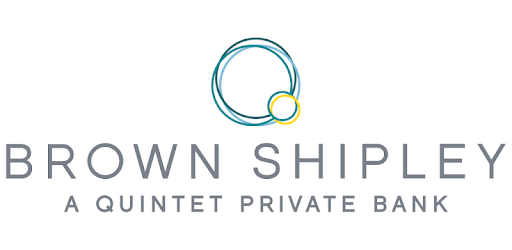 Brown Shipley provides private banking, wealth management, financial advice, SIPPs & financial planning to customers across the UK.
Brown Shipley brings together wealth planning and investment management recommendations to create a wealth plan that helps you make those decisions important to you. Their three core services cover all areas of wealth planning investment management and lending, to give you a complete, rounded service under one roof. The personal approach that they offer ensures that they create bespoke solutions with your best interests at heart.
For the past two summers, Brown and Shipley have offered CULNC members the opportunity to apply for and take part in mentorship and internship schemes with Brown and Shipley Quintet Bank.

Oxbow Partners is a management consultancy exclusively serving the European insurance industry. Their clients include leadership teams at the world's leading insurers, reinsurers, brokers and private equity firms.
A career with Oxbow Partners combines the best of "big consulting" with the excitement and creativity of the start-up world. Applications for graduate and intern roles open in early October.
For more information visit their website here.

CULNC are excited to announce a new partnership with London Pulse. Focussing on the Pulse pathway athletes to promote the benefits of dual performance higher education and sport career path.
Nanna Mexico was founded in 2005 by a small group of St Edmund's and Trinity Hall College students and associates. Since then, the concept has been loyal to its objective: to serve fresh, healthy and delicious Mexican food to our student community.
Nanna had three principles that guide them today: Buy fresh, Cook simple, Waste nothing. It is with these principles, and her original recipes, that they bring Nanna's Mexico to the UK in one authentic piece. The smells, colours and textures of nanna's kitchen are alive in their restaurants and are part of the family legacy they share with their customers everyday.
For more information visit their website here 
We had a brilliant time making burritos with Nanna Mexico in October 2020!


Holmes Design is a web design agency based in Cambridge. Their knowledge and experience in marketing, web design, branding and user experience means they can give clinets the complete online package and bring more customers to them.
By keeping up to date with modern marketing techniques, SEO and visual design practices, they help small to medium size enterprises grow and thrive.
Holmes design offers three main services: website design, branding and SEO (specifically white hat link building). Holmes Design not only builds a brand but also continues to nurture it post website completion. Their projects come from a range of sectors, from travel to engineering to artifical intelligence.
Interested in working with us?
Please get in touch by either emailing us or filling out the form.
Become A Sponsor: Leave A Message