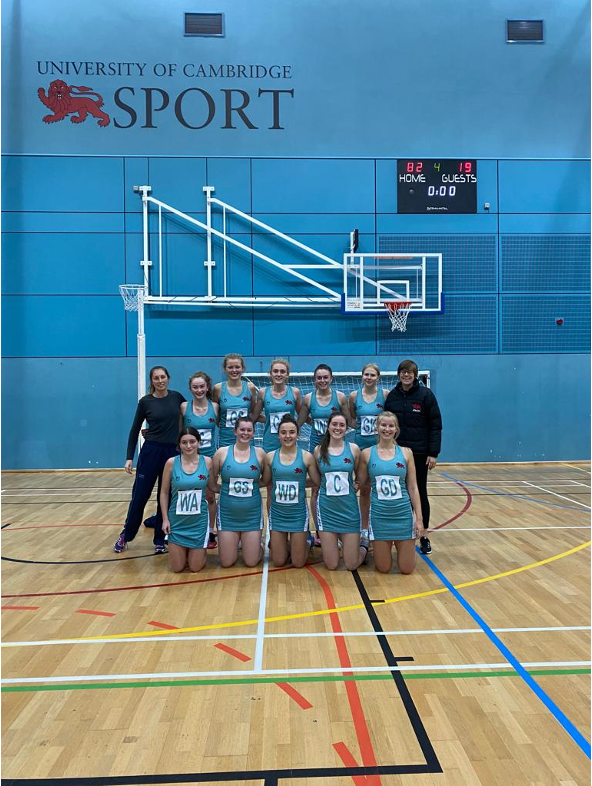 Wednesday 10th November saw the Jays take on Bedfordshire 1s in the second round of the Midlands Cup, a knockout BUCS competition running alongside the league. With the Swallows having beaten Bedfordshire 2s convincingly the week before, the pressure was on to have a good performance and secure a win.
As soon as the match started, the Jays quickly began putting pressure on Bedfordshire by breaking their centre passes and scoring on our own ones. A high work intensity and focus from the whole team meant we ended the first quarter on a score of 18-6. In the second quarter, we made a few changes, however, the team quickly managed to ease back into a good rhythm. Great work in the attacking circle and flawless shooting by Anna van Velsen at GA and Alex Telford at GS meant the second quarter was our highest scoring one of the match. We won the quarter 27-4, bringing the overall score to 45-10 at half time. During half time, spirits were high, but we also wanted to keep pushing on to try and get as high a goal tally as possible.
In the third quarter, excellent interceptions by Catherine Allen at C and India Foster at WD in the centre third meant we were able to extend our lead. Ines Shammah, a Swallow who was playing up for the Jays this week, made some excellent feeds into the circle at WA and Kate Godsmark at GS was able to confidently convert this great play into goals. We ended the third quarter on a score of 63-14. In the final quarter, strong defensive centre passes, led by Millie Ireland-Carson at WD, and great composure by Amelia Burdett at C, meant we we continued to extend our lead. Astrid Williams at GK and Libby Bryant at GD stepped up their defensive game in the circle as we tried to minimise Bedfordshire's total goal tally to under twenty. We kept up the intensity until the final whistle, ending the match on a score of 82-19.
We're all very proud to have put in a good performance, with special mention going to Alex Telford, who was awarded player of the match. This win means we will play the third round of the Cup on the 24th of November against the Cambridge Blues. This will no doubt be an intense match which we're all very excited to play!