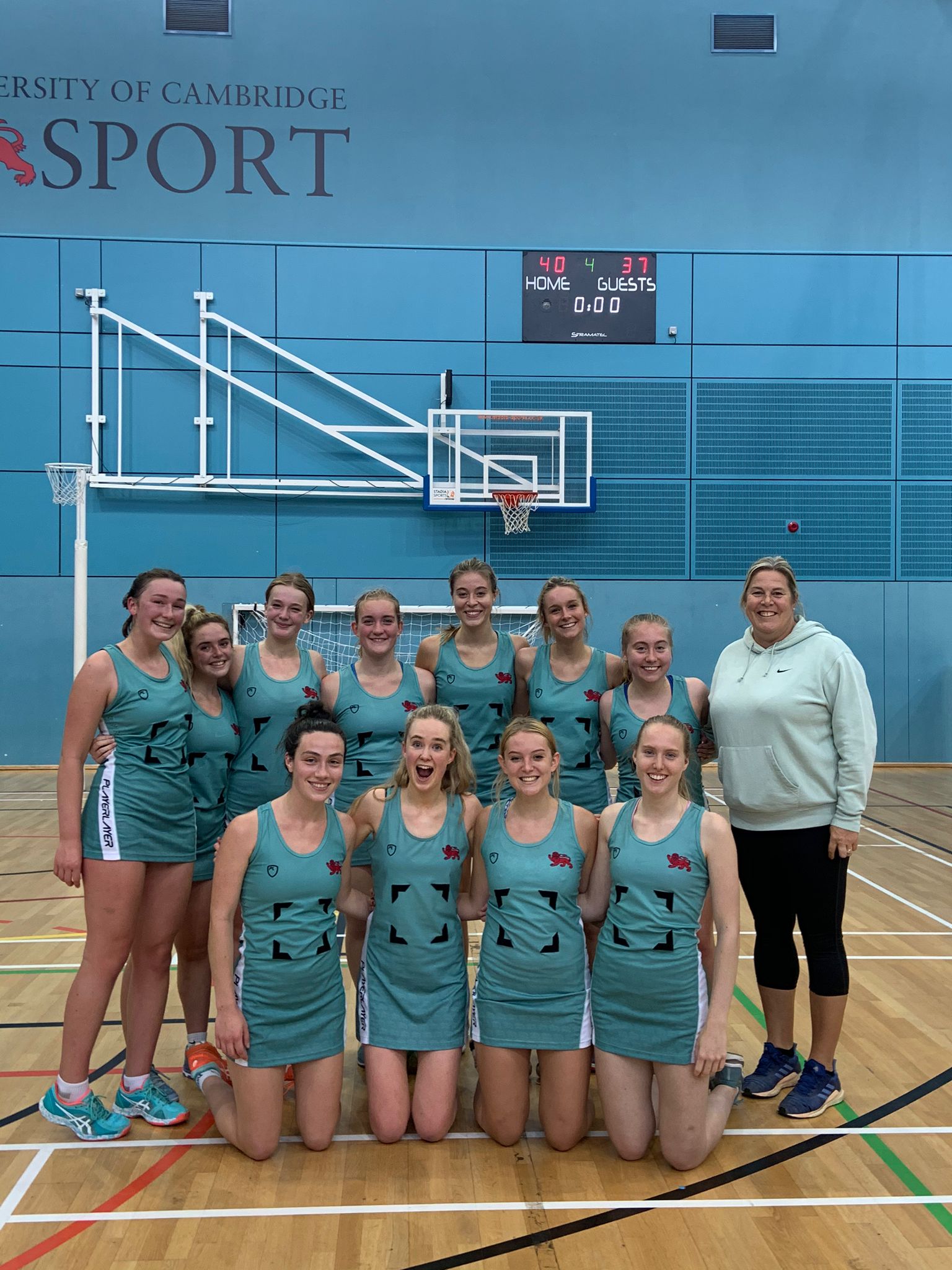 It was a great win for CULNC's Swallows this Wednesday in their weekly BUCS match, this week facing Leicester 3s! A neck-and-neck match, the game was one of high intensity, filled with excitement – as well as excellent play – throughout!
Despite the outstanding attacking and defensive play of the Swallows, the close first quarter left Leicester with a slight lead. However, this did not faze the Cambridge 3s one bit; the inspirational words of Captain, Georgia Tooth, alongside new coach, Jo, during quarter time left the team with more than enough confidence and motivation heading into the second quarter.
The next quarter saw the Swallows consistently narrow the score gap with Leicester. Some great defensive tips made by Alis Francis at WD – straight out of Covid isolation might I add – had a huge impact on the game, disrupting the play of the Leicester side and winning ball for Cambridge. The gap was quickly narrowing and the Swallows were set on taking the lead.
And so they did! Some pressuring teamwork in the defensive circle between Georgia Tooth (GK) and Ellie White (GD) secured plenty of tips and interceptions for the Swallows. The transition through the midcourt was smooth and confident, and was rounded off by the superb feeds of Abi Ashthorpe (C) and Abbey Fawcett (WA) to reach the shooters, Beth Lord (GS) and Kat Heylen (GA) with their amazing accuracy.
Still a tight score, the final quarter was one of sheer determination. The constant pressure applied in all areas of the court ensured some key turnovers for Cambridge, again ending with Beth and Kat securing goals in the D. After an intense hour of match-play, the game ended with Swallows winning 40-37, with Rosa Humphreys getting MVP for the Cambridge side. After a draw with O*ford the previous week, and now a win against Leicester, it's only upwards from here for the Swallows!