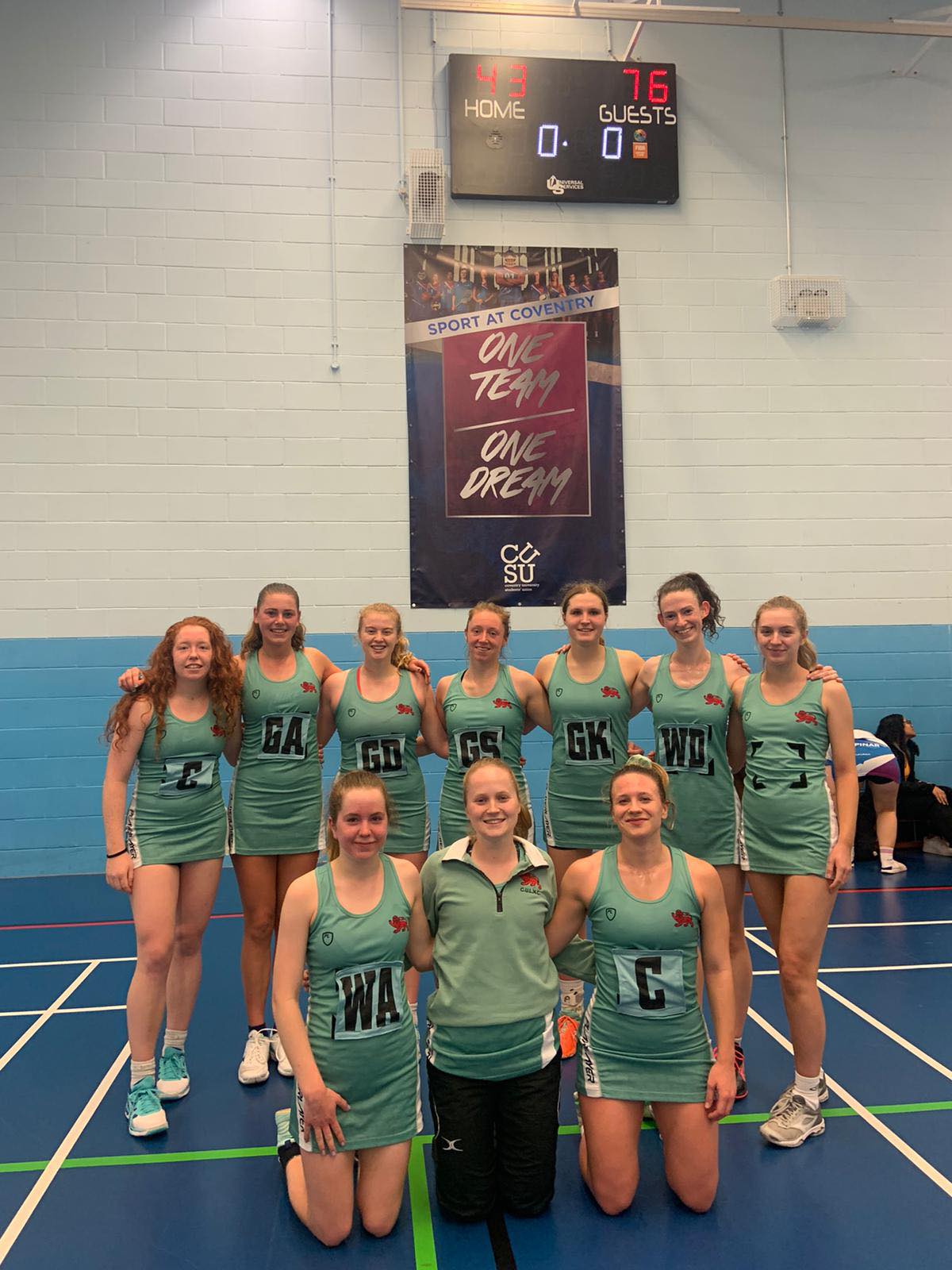 On Wednesday, the CULNC Blues travelled to Coventry to take on their 1st team in the second round of the EY Midlands Conference Cup. The Cambridge girls started strong, taking an immediate 3-0 lead. This was a lead which they only continued to increase as the quarter progressed,  going in with a 22-9 advantage after the opening 15 minutes, with Zoe scoring a last second buzzer-beater to finish the quarter off in style. 
The second period started off much tighter, going goal for goal for the first couple of minutes before the Blues once again started to pull away. With high balls flying into Clodagh from all over the court, some hard-fought interceptions from Tabbie and Kate, and another goal with seconds on the clock from Zoe, the lead was extended to 42-20.
Coventry stepped up their game once again in the third, with their shooters slotting goals from all over the circle. But the cheeky shooter-to-shooter pops between Clodagh and Zoe, and determined defensive efforts from the entire team meant that Cambridge once again prevailed, taking a 61-32 lead into the final quarter.
Captain Millie set us our target: 80 goals. And the opening minutes of the quarter seemed promising, the girls once again scoring a few goals in quick succession. Unfortunately, time just defeated them in the end, with the final buzzer sounding at a scoreline of 76-43. Coventry awarded Tabbie the title of MVP and having secured a great, hard-fought victory, the Blues now look forward to the third round in just two weeks' time.